Nexus 6 Review
OS: Android 5.1.1 | Screen size: 5.96-inch | Resolution: 1440p | Memory: 3GB |Storage: 32GB/64GB | Battery: 3,220mAh | Rear camera: 13MP | Front camera: 2MP
The biggest smartphone on the list is the Nexus 6 from Google and Motorola. At a whopping 6 inches, it has room to compete with other flagships almost a year later: a Snapdragon 805 processor, 3GB of RAM, nearly all-day battery life, QuickCharge 2.0 and the latest Android 5.1.1 Lollipop update with the ability to handle the Android M beta right now.
Nexus 6 has a nearly bezel-free display, so the finger-stretching dimensions actually manage to be not too far off the size of the iPhone 6 Plus, which includes Apple's physical home button. The size of the phone is comparable, yet the screen size happens to be much bigger.
Of course, its bumped up cost isn't as budget-friendly at $650 full price - more than double the $300 starting price of the now discontinued Nexus 5. It's $249 through AT&T, but now $199 on-contract through Verizon - while it still has contracts until August 13. Just make sure you can properly hold this two-handed phablet before entering into a binding two-year commitment or opting for the very pricey no contract option.
OnePlus 2
The 'flagship killer' with a fantastic price sneaks into the top ten again
OS: Android 5.1 | Screen size: 5.5-inch | Resolution: 1920 x 1080 | RAM: 3GB/4GB | Storage: 16GB/64GB | Battery: 3,300mAh | Rear camera: 13MP |Front camera: 5MP
The OnePlus One was a brilliant phone in 2014, offering a great price for top end specs - it truly was a bargain phone.
The good news is the One Plus 2 has repeated that trick, upgrading the internals while (mostly) keeping the same low price. Its clever overlay still impresses and the little tweaks (such as audio improvement) work quite nicely.
We would have liked to see some upgrades on the screen front, or NFC for mobile payments, but on the whole the brand has managed to avoid stumbling over the 'tricky second album'.
Nextbit Robin Goes Up for Pre-Orders in Several Regions Including India
The "cloud-first" smartphone Nextbit Robin is now available for pre-order in many regions including India. The handset, which starts at $399 (roughly Rs. 26,000), will cost you another $70 (roughly Rs. 4,600) to get it shipped to India.
Nextbit, a startup that boasts of veterans from Apple, Google, and HTC on its team, has given the Robin top-of-the-line hardware specifications, and addresses the limited storage issue in smartphones with a cloud-based storage solution. It automatically backs up photos and other data that you haven't used recently to the cloud to free up space on your device.
The company had put the smartphone up on Kickstarter for financial support, where it received an overwhelming response. For the $500,000 (roughly Rs. 3.26 crores) goal the company had set, it received $1,362,344 (roughly Rs. 8.9 crores) in funding.
The Nexbit Robin comes with a 5.2-inch full-HD (1080x1920 pixels) display which is embedded in a funky plastic body. It is powered by Qualcomm's hexa-core Snapdragon 808 processor coupled with 3GB of RAM, and 32GB of inbuilt storage that can't be expanded using a microSD card. The device also comes with a fingerprint sensor.
Other features of the Nextbit Robin include a 13-megapixel rear camera, a 5-megapixel front-facing camera, a 2680mAh battery, and a USB Type-C charging port. The single-SIM capable device supports LTE, 3G, Wi-Fi and other connectivity options. On the software side, the device will ship with Android 6.0 Marshmallow. The company noted that the Robin is completely carrier unlocked. The bootloader of the device is unlocked too, which essentially means that one could flash their own favoured custom Android ROMs on the handset. The handset comes in two colour variants: Mint, and Midnight.
Samsung UE48JS8500 Review
If the spectre of 'another curved TV' isn't welcome, the appearance of this, the most affordable TV from Samsung's SUHD line-up, certainly is. For the UE48JS8500 – available in the US and UK selling for $1,499 and £1,649 respectively – represents the latest and greatest LCD tech, pointless curve not withstanding.
I don't hate curved TVs. They actually work really well in the corners of a room, maximizing the space really well. However, look at them head on and I find the effect frankly bizarre.
Why would you want a curved screen in a home cinema (which is where this TV is headed), or any other situation where you will be staring at the screen from the sweet spot? It serves no purpose, and no amount of popularisation will convince me otherwise.
Luckily there's a lot more to like about the Samsung UE48JS8500.
Features
Rather confusingly, SUHD doesn't really mean anything.
Is Samsung hoping we all presume it means 'Super Ultra HD'? Perhaps so.
At the heart of the UE48JS8500 is an Ultra Clear Pro panel – an Edge LCD-backlit LCD, to be precise – whose slice of nano-crystal quantum dot tech promises to produce a brighter, more colourful image. In fact, that's '64 times more colour expression than conventional UHD TVs' according to Samsung's website, though it also gives a more conservative figure of 1.2!
It also promises twice the black levels from its Precision Black Pro processing, though the key figure is the eight million pixels it gets from its 4K Ultra HD 3840 x 2160 resolution.
Also lurking inside the UE48JS8500 is an all-new Smart Hub suite of apps built for the first time on Samsung's own Tizen OS, which is a mostly successful attempt to stop Google's Android TV in its tracks. Though initially promised to dominate its phones, Samsung has produced only one Tizen phone so far.
Other features include a quad core processor, built-in twin Freeview HD and Freesat HD tuners, record TV to USB, Wi-Fi, active shutter 3D (though weirdly no 3D specs are included), and – of course – HEVC decoding for 4K video streaming from Netflix and Amazon.
Design
The UE48JS8500 performs some balancing act, perching (solidly) on a T-shaped stand whose curved column reaches under and behind the TV, where it attaches. The main piece of the stand curves slightly, too. It's all a brushed metallic design, of course, with excellent construction quality – as with the TV itself, which has a super-slim bezel. As usual with curved TVs, you can't swivel the TV.
Ins and outs
The UE48JS8500 comes with a separate box for the majority of connections.
That's understandable for TVs that are so darned slim and space-efficient that they just don't have room for the electronics, but as a curved TV the UE48JS8500 actually takes up quite a lot of space already.
The box itself – which houses four HDMI inputs (all HDCP 2.2-compliant), two USB slots and an optical digital audio output – connects to the UE48JS8500 via a proprietary cable.
Next door is an Ethernet LAN slot, a USB slot, a headphones slot, RF ins, and slots for component video/composite video adaptors.
Also available
Alongside the 48-inch UE48JS8500 in Samsung's 8 Series is the 55-inch UE55JS8500 and 65-inch UE65JS8500. There are also two non-curved versions, the 50-inch UE50JU6800 and 60-inch UE60JU6800.
Further down are the non-SUHD JU7000 Series and the curved JU7500 Series, which are otherwise identical. All have Ultra HD 4K panels.
A slight step-up from the UE48JS8500 are Samsung's flagship TVs for 2015, the 48-inch UE48JS9000, 55-inch UE55JS9000 and 65-inch UE65JS9000, which all have curved panels, as do the 65-inch UE65JS9500T and two sizes that only those who've never heard of the concept of a home cinema projector could countenance, the 78-inch UE78JS9500T and 88-inch UE88JS9500T.
Eight Simple Tips to Increase the Battery Life of Your Mobile Device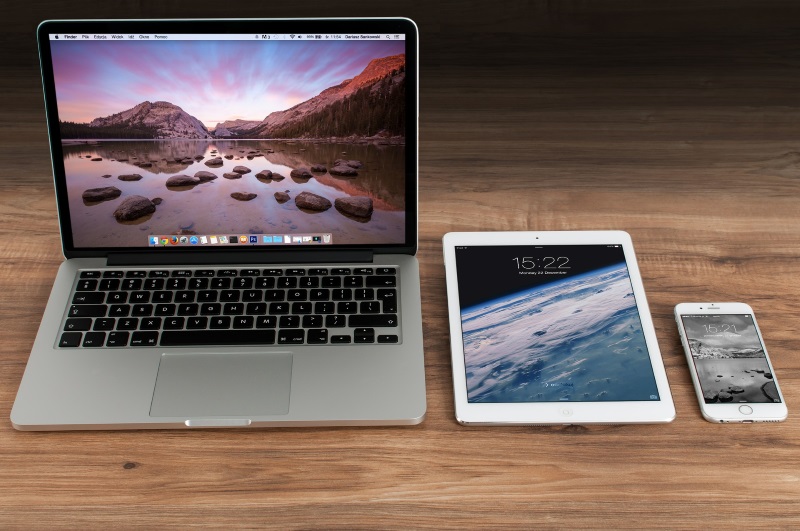 Most smartphones today pack huge, high-resolution screens, powerful processors and lots of memory to multitask and handle really complex tasks. This also unfortunately means that they struggle to handle a full day's worth of heavy usage, and so power banks are now a must-have accessory.
The same can be said for our laptops, and the need to tether them to the plug point grows as the battery ages. Most of our consumer electronics devices come with Lithium ion and Lithium Poly batteries that are geared for quick recharging, and not for long term life. Often, you're better off replacing your battery instead of upgrading your laptop, because of how quickly the battery ages.
Whether you're using a smartphone, tablet, or laptop, here are some general purpose tips on prolonging its lifecycle and usage between recharge cycles.
1) Keep it cool
Exposing the battery to high temperatures can be more stressful than cycling. According to Battery University, which runs an extensive array of battery tests - cycling, elevated temperature and ageing decrease the performance of your battery over time. Keeping your devices in a cool environment (battery dwelling above 30°C (86°F) is considered elevated temperature) will certainly enhance the lifecycle of your device.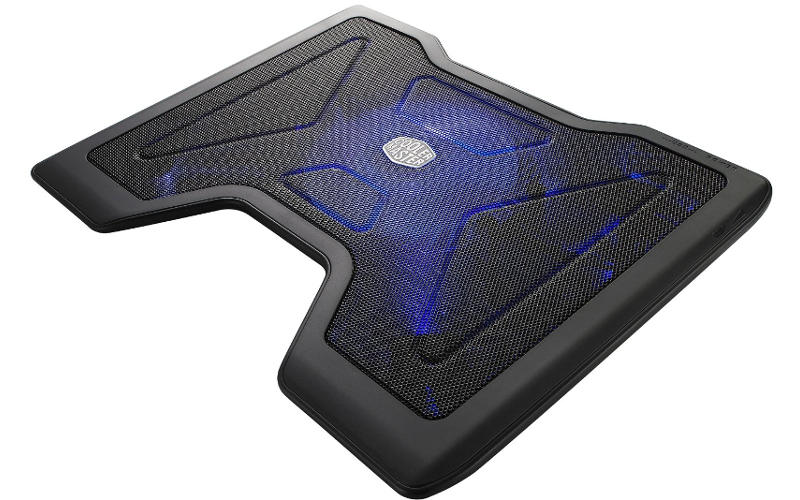 In the testing, capacity dropped to 60 percent when exposed to 60-degree temperature for three months, and 65 percent when the temperature was 40-degrees. For this reason, don't expose your gadgets to heat like leaving them bake in the sun inside a car.
(Also see: How to Prolong the Battery Life of Your Smartphone, Tablet, and Laptop)
It's also a good reason to worry about heating issues on a smartphone, as it can plunge the battery life quite drastically over time. On a laptop, you should look at using a cooling pad to make sure the CPU vent is being vented away. Exposure to dust can clog vents and make your fans run on overtime, leading to an additional resource burden, so keep the environment clean and dust free.
2) Go for paid apps, instead of free ones
Ad-supported apps reduce battery life by 2.5 to 2.1 hours on average, a study conducted by US-based researchers revealed. To quote the study, a phone's processor is like its brain - and ads eat up a lot of that brain power, slowing it down.
Not all free apps are draining your battery, but if you're seeing advertising on it then assume it comes with a bandwidth and processing burden. Spending a bit on apps might pay off handsomely, considering some apps are available for as low as Rs. 10 on both Google Play and the App Store.
(Also Read: 10 Best Paid Android Apps)
On a laptop, running a local application to do something like text editing will consume less battery than firing up your browser and using an online resource. So, if you're not using it, turn your Wi-Fi connection off - on a Windows PC this is as simple as pressing Fn+F2 on the keyboard. The exact function key can vary, depending on the device manufacturer, so just look for a key with a Wi-Fi symbol next to it.
3) Turn off location tracking
According to a recent news report, the Facebook app drains the battery of iPhone users as it's constantly tracking the user's location using the GPS module. Turning off location tracking for apps that don't need your location will certainly help.